-2023 SCHEDULE   – 
call in  601-857-5550  (6 pm to 10 pm)
TSRA NUMBER 
WWW:TRISTATERODEO.NET/WP
TSRA RODEOS – Fees Increase – Awards Fee $5.00
NOTE: Change in Fees – $5.00 awards fee is added
FEES $80.00 (CR/BAW/SW/GBR/BR/TR  (ea))
FEES $65 .00 (BB/SB)
Permits $20.00
CASH ONLY ENTRY FEES
MEMBERSHIP ACCEPTS CHECK
WATCH FOR CHANGE IN CALL IN NUMBERS FOR CO/RODEOS AND ENTRY FEES DIFFERENCES
"CONTESTANTS PER THE RULE BOOK – YOU CAN ONLY ENTER "4" CONTESTANTS PER EVENT PER PHONE CALL AND TEAM ROPING CAN ENTER "4" TEAMS PER PHONE CALL PER EVENT. IF YOU WANT "PERFORMANCE" LET US KNOW AT THE BEGINNING OF THE CALL –

Bull Riders entry one night unless stock contractor opens up for entry each night at TSRA rodeos.  Will be posted 
"PERFORMANCES MUST FILL BEFORE SLACK CAN BE TAKEN – IF PERFORMANCE IS NOT FILLED DRAW WILL BE FROM ALL ENTRIES TO FILL PERFORMANCE FOR EACH EVENT"
There will be no Saturday morning slack in events that the committee does not feel has enough entries to be considered a full night performance.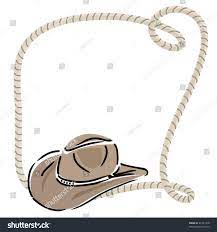 Rodeo Schedule – updated 9/5/2023
MAKE SURE YOU TAKE YOUR MEMBERSHIP CARD WITH YOU WHEN YOU PAY YOUR FEES AT CO-SANCTIONED RODEOS.  IF YOU DON'T YOU WILL HAVE TO PAY A PERMIT FEE.
MAKE SURE YOU CALL INTO THE RODEOS DURING THE TIME POSTED OR THEY WILL NOT ACCEPT YOUR ENTRY OR CHARGE A "$25.00" LATE FEE AT ALL TSRA RODEO.
                             ******************
2023 Rodeo – Watch for updates
JEFFERSON, TX
BECCA ANDERSON MEMORIAL SCHOLARSHIP PROGRAM RODEO
Friday, September 29 – Saturday, September 30 ,2023
Performance Time:    7:30 PM
Performance Order:  BB, SW, BAW, SB, CR, TR, GBR, BR -Drag on 5 in barrels         Slack Time:  Friday Night After Rodeo (Performances must fill before slack will be taken- if the performances are not full the contractor has the option to have contestants randomly drawn up from the slack to fill the performance)
Slack Order:  GBR, SW, BAW, CR, TR
Added Money:   $1200.00 BR/$444.45 per event BB, SB, SW, BAW, TD, GBR/end in TR           (Total Added $4,755.60)
Online entries for Slack & Rough Stock Only:  entries.lrcarodeo.com              Open Sunday, September  24 – Tuesday, September 26, 2023 @ 5:00 PM
Entries:  Sunday, September 24, 2023      3 PM – 5 PM  PERFORMANCE ENTRIES ONLY
                 Monday, September 25, 2023     8 PM – 10 PM                                                 Tuesday, September 26, 2023    6 PM – 8 pm  
Entry #:  1-800-746-6115
Fees Cash Only:  $80.00 BB, SB, BR/$105.00 GBR/$110.00 SW, BAW, CR/$310.00 Team Roping ($155.00 per man)
Events:  BB, SB, BR, CR, BAW, SW, GBR, TR
Sanction:  LRCA/ARA/TSRA
SC:  Bergeron Rodeo Company/CG Bucking Bulls
*Bob Berg buckles for each event champion*

Okaloosa Pro Rodeo
September 29-30, 2023
Baker, FL              SPRA/TSRA
Added Money: $750.00 BB, SB, BR, $500.00 CR, Bkwy, SW, TR,CBR 
Entry Fee: $90.00 
Performance: 7:30PM CST 
Slack: After each performance  
Books Open: September 25 
Call In Time: 9:00AM – 3:00PM CST 
Call In Number:  205-372-3182 
Ground Rules: Permits if needed. Must ride in grand entry. Jerk down rule in effect. 
Directions: BARA 5503 FL-4, Baker, FL 32531 
Stock Contractor:  Let It Rock Rodeo

WINNFIELD, LA 
WINN PARISH FAIR & RODEO
PERFORMANCE:  FRIDAY, September 29 –
SATURDAY, September 30, 2023          Performance Time:    8:00 PM
Performance Order:  BB, SW, BAW, SB, CR, TR, GBR, BR
Slack Time:  Friday night after performance (Performances must fill before slack will be taken- if the performances are not full the contractor has the option to have contestants randomly drawn up from the slack to fill the performance)
Slack Order:  SW, BAW, CR, TR, GBR
Added Money:  $750.00 BR/$500.00 BB, SB, SW, BAW, TD, GBR, TR-Per End                               (Total Added $4,750.00)
Online entries for Slack & Rough Stock Only:  entries.lrcarodeo.com                       Open– Sunday, September 24 – Tuesday, September 26, 2023 @ 5 PM
Entries:  Monday, September 25, 2023         6 PM – 8 PM  PERFORMANCE ENTRIES ONLY
                 Monday, September 25, 2023         8 PM – 10 PM                                             Tuesday, September 26, 2023        6 PM – 8 PM   
Entry #:  1-800-746-6115
Fees Cash Only:  $100.00 BB, SB, BR/$105.00 GBR/$110.00 SW, BAW, CR/$310.00 Team Roping ($155.00 per man)
Events:  Bb, Sb, BR, CR, BAW, SW, GBR, TR
Sanction:  LRCA/UPRA/CPRA/TSRA
  (Non Members Welcome with a $10.00 Permit Fee)
SC:  J2 Rodeo Company/Lucky Len Bucking Bulls/Burgess Brothers Bucking Horses
MANY, LA
BENTON JOHNSON MEMORIAL RODEO  115 Fairgrounds Rd        PERFORMANCE:  FRIDAY, September 29–
SATURDAY, September 30, 2023                  Performance Time:    7:30 PMPerformance Order:  BB, SW, BAW, SB, CR, TR, GBR, BRSlack Time:  Friday night after performance (Performances must fill before slack will be taken if the performances are not full the contractor has the option to have contestants randomly drawn up from the slack to fill the performance)
Slack Order:  SW, BAW, CR, TR, GBR
Added Money:  $1,000.00 per event/end in TR
(Total Added $9,000.00)
Online entries for Slack & Rough Stock Only:  entries.lrcarodeo.com       Open– Sunday, September 24 – Tuesday, September 26, 2023 @ 5 PM
Entries:  Sunday, September 24, 2023
1 PM – 3 PM PERFORMANCE ENTRIES ONLY
                 Monday, September 25, 2023        8 PM – 10 PM                                             Tuesday, September 26, 2023       6 PM – 8 PM    
Entry #:  1-800-746-6115
Fees Cash Only:  $100.00 BB, SB, BR/$105.00 GBR/$110.00 SW, BAW, CR/$310.00 Team Roping ($155.00 per man)
Events:  BB, SB, BR, CR, BAW, SW, GBR, TR
Sanction:  LRCA/(UPRA/CPRA/TSRA
(Non Members Welcome with a $10.00 Permit Fee)
SC:  J2 Rodeo Company/Lucky Len Bucking Bulls/Burgess Brothers Bucking Horses
LEESVILLE, LA
LEESVILLE LIONS CLUB RODEO 
PERFORMANCE:  THURSDAY, October 5, 2023
Performance Time:    7:30 PM
Performance Order:  BB, SW, BAW, SB, CR, TR, GBR, BR
Slack Time:  Thursday night after performance (Performance must fill before slack will be taken- if the performances are not full the contractor has the option to have contestants randomly drawn up from the slack to fill the performance)
Slack Order:  GBR, SW, BAW, CR, TR
Added Money:  $1,000.00 BR/$750.00 BB, SB, SW, BAW, TD, GBR, TR-per end   (Total Added $7,000.00)
Online entries for Slack & Rough Stock Only:  entries.lrcarodeo.com                Open– Sunday, October 1 – Tuesday, October 3, 2023 @ 5 PM
Entries:  Sunday, October  1, 2023 
1 PM – 3  PM              PERFORMANCE ENTRIES ONLY
                 Monday, October 2, 2023           8 PM – 10 PM                                                   Tuesday, October 3, 2023          6 PM – 8 PM   
Entry #:  1-800-746-6115
Fees Cash Only:  $100.00 BB, SB, BR/$105.00 GBR/$110.00 SW, BAW, CR/$310.00 Team Roping ($155.00 per man)
Events:  BB, SB, BR, CR, BAW, SW, GBR, TR
Sanction:  LRCA/UPRA/TSRA 
(Non Members Welcome with a $10.00 Permit Fee)
SC:  J2 Rodeo Company/Lucky Len Bucking Bulls/Burgess Brothers Bucking Horses
*All south bound traffic on 171 use Industrial Park Road-due to construction in town on 171

LEESVILLE, LA
LEESVILLE LIONS CLUB RODEO 
PERFORMANCE:  FRIDAY, SATURDAY  October 6/7, 2023
Performance Time:    7:30 PM
Performance Order:  BB, SW, BAW, SB, CR, TR, GBR, BR
Slack Time:  Thursday night after performance (Performance must fill before slack will be taken- if the performances are not full the contractor has the option to have contestants randomly drawn up from the slack to fill the performance)
Slack Order:  GBR, SW, BAW, CR, TR
Added Money:  $1,000.00 BR/$750.00 BB, SB, SW, BAW, TD, GBR, TR-per end   (Total Added $7,000.00)
Online entries for Slack & Rough Stock Only:  entries.lrcarodeo.com                                   Open– Sunday, October 1 – Tuesday, October 3, 2023 @ 5 PM  
Entries:  Monday, October 2, 2023         6 PM – 8 PM PERFORMANCE ENTRIES ONLY
                 Monday, October 2, 2023         8 PM – 10 PM
                 Tuesday, October 3, 2023        6 PM – 8 PM   
Entry #:  1-800-746-6115
Fees Cash Only:  $100.00 BB, SB, BR/$105.00 GBR/$110.00 SW, BAW, CR/$310.00 Team Roping ($155.00 per man)
Events:  BB, SB, BR, CR, BAW, SW, GBR, TR
Sanction:  LRCA/UPRA/TSRA 
(Non Members Welcome with a $10.00 Permit Fee)
SC:  J2 Rodeo Company/Lucky Len Bucking Bulls/Burgess Brothers Bucking Horses
*All south bound traffic on 171 use Industrial Park Road-due to construction in town on 171

Mississippi State Fair Tri-State Rodeo

October 7 and 8, 2023
Jackson, MS 
Added Money: $500.00 added per event
Performances:   Saturday October 7   8:00 pm
Sunday October 8    2:00 pm
Slack:   Sunday October 8 at 9:00 am
Books Open:   Monday October 2        6pm-10pm
Call in number: 601-857-5550
Permits $20 for non member
Directions: Kirk Fordice Equine Center
Jackson MS Fairgrounds 
Ground Rules: Permits if needed, jerk down rule in effect,
Coggins paper required on all horses.   Health papers required on all out of state horses
TSRA/SPRA
Stock Contractor: Bearden Pro Rodeo
TSRA FINALS
NOVEMBER  17 & 18
Kirk Fordice Equine Center
Jackson MS – Fairgrounds 
Entry forms will be on line with a deadline date to be turned in
3 judges for the finals – rough stock will vote on 2 judges
Performance events will vote on 1 judge and a flag judge
Cut off date is October 8 for rodeos.  Paperwork will be on line by September 14th.  MUST BE RETURNED TO OFFICE BY NOVEMBER 4 – MONEY ORDERS ONLY
CALL IN FOR FINALS TO VERIFY ENTRIES – NOVEMBER 13
"MUST CALL IN" 
15 OPEN ENTRIES FOR EACH EVENT – 1 HIGH SCHOOL
WILL BE INVITED BUT IF YOU ARE IN THE TOP 20 YOU CAN ENTER AND MONEY WILL BE REFUNDED IF NOT ENTERED.
Watch for more information coming – Forms will be on finals page