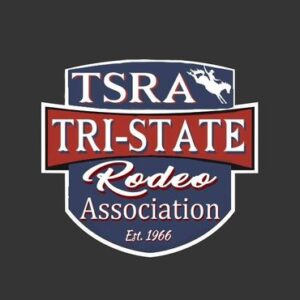 Founded in 1966, the Tri-State Rodeo Association has been a nonprofit organization which covers a three-state area:  Louisiana, Mississippi, and Alabama.  However, our membership in the last several years has reached out as far as Arkansas, Florida and Texas.  Our association continues to grow from year to year.  Tri-State Rodeo Association has grown into one of the top Southeast regional professional association.  The top fifteen contestants and one high school contestant in each rodeo event will compete at our year-end finals.  A total of 120 contestants will be competing to capture the top spot and become the Champion in their respective events.
   
                ********************************************** CONGRATULATIONS 
To all who participated in the TSRA 2023 finals November 17 & 18 2023.  To all our sponsors we say a big "Thank You".  To all the workers we could not have had a finals without you – you are so appreciated. 

The TSRA board and directors are looking forward and making plans for the 2024 rodeo year.  Watch the web site as it is updated after the first of the year with rodeo dates and any rule changes.

Again congratulations to the winners that qualified and those contestants that left being a Champion of their event.

Everyone have a "Happy  and Blessed Thanksgiving".  Thanking God for family and rodeo friends.  Be safe and God Bless 
CHANGE:  Tie down ropers: the pay out for tie down roping will be 1 for every 5 
MEMBERSHIP/FINES-   CAN BE PAID USING PAY PAL, PURCHASED AT THE OFFICE OR RODEO.  CHECKS ACCEPTED FOR MEMBERSHIP.  2023 APPLICATION IS ON WEB PAGE –
MONEY COUNTS ON CO-RODEOS BUT DOES NOT MEET RODEO COUNT WITH TSRA

 MAKE SURE YOU CHECK CALL IN NUMBERS ON EACH RODEO
MAKE SURE YOU TAKE YOUR MEMBERSHIP CARD WHEN YOU PAY YOUR FEES AT RODEO'S THAT ARE CO-SANCTIONED.  IF YOU DON'T YOU WILL HAVE TO PAY A PERMIT FEE.  

FINES:  MUST BE PAID PRIOR TO FINALS IF ATTENDING.   So check the fine page
  They also can be paid prior to the rodeo by mailing it to the office or by pay pal.
***************************************************************
TO PAY FOR MEMBERSHIP/FINES WITH PAY PAL YOU MUST USE THE FOLLOWING EMAIL ADDRESS:
jcoop2530@att.net –     go on your computer and enter the payment to Tri State Rodeo Association with this email address

2023 Rule Changes –  ** See changes below
1. Membership open cards will cost $125.00
2. Fees for 2023 
Bareback/Saddle Bronc $65.00

All other events $80.00                                                                  J

udges fees $4.00/Stock Charge $11.00 /$5.00 Awards fee will be deducted 
3. "3" TSRA Rodeo's is the count for 2023 to make the finals/or win an award 
Co-Sanction rodeos winnings count but gives you no rodeo count
4. Rodeo count for the finals – ALL TSRA rodeos first count
5. Fines will be $35.00 – Turnouts/no shows/medical/vet release – Must be paid at the next rodeo – if owed and money won it will be deducted
6. Draw out for any reason by Tuesday night 10:00 pm will not be charged. You must contact call in number/secretary
7.  Contestants must compete at all performances at the finals and attend awards banquet to be eligible to win a year-end award.
8.  BULL RIDERS -One entry unless Stock Contractor  approves double entries – will be noted on schedule
9.  **  Tie down ropers pay out has changed to 1 every 5

BARREL RACERS:  THERE IS A HAT FINE IF YOU LOOSE YOUR HAT –   "$10.00  " –  MUST BE PAID PRIOR OR AT THE  NEXT TSRA RODEO YOU ENTER.


"2023 RULE BOOK HAS BEEN ATTACHED TO RULE BOOK PAGE.  Be sure to read and know the rules especially of your events. "

****************************************************************************************************
If TSRA is listed first – then goes by TSRA rules if another association is first goes by their rules and fees –
All money won counts with TSRA 
WATCH FOR CALL IN NUMBERS (different for other Associations)
TSRA CALL IN NUMBER 1-601-857-5550 OR COULD CHANGE
                                              Call in:   Monday 6:00 pm to 10:00 pm

Payout for TD/BAW/SW/BR/GBR will be paid 1 for every five (5)
Payout for TR will be paid 1 for every 6
Payout for BB/SB will be paid 1 for every 2
MEMBERSHIP FEES – 2023


OPEN MEMBERSHIP – $125
JUDGES – $100
CONTRACT ACTS – $65  (non contest card)
TIMERS – $25
HIGH SCHOOL – $60
CHECK THE SCHEDULE PAGE FOR LISTING OF RODEOS AND DETAILS



BARREL RACERS  AND BREAKAWAY ROPERS – DRESS CODE IS ENFORCED –


LONG SLEEVE SHIRT WITH BUTTONS OR SNAPS

TUCKED IN

–


YOU WILL BE FINED IF YOU ARE IN THE GRAND ENTRY OR IN YOUR EVENT AND NOT FOLLOWING THE DRESS CODE.



---

TRI-STATE RODEO ASSOCIATION
1749 Bill Downing Road
Raymond, MS  39154
601-857-5550